Suites
Treat yourself to a few nights in one of our suites with a balcony. Open the patio doors and let the fresh morning air in. Or enjoy a lazy afternoon with the soothing sea view, a book and drink in hand.
Step inside and every detail has been covered with stylish on-trend furnishings
Using a colour palette of seaside blues, natural oatmeals, and earthy browns along with patterned and textured cushions and throws, our Suites are warm and inviting. There is a spacious living room complete with plush sofas calling you to sit down and relax, table and chairs for morning coffees and reading the paper, and doors leading to your balcony. There's a separate master bedroom, with tempting bed and bath with a rainfall shower or some just have a rainfall shower.
Some of our Suites have sofa beds suitable for younger guests under 12. Please call us on 01548 845946, if you'd like to book one of these or you have a preference of whether you have one with a bathroom or shower room. 
Availability search
See when the Suites are next available (Min 2 night stay)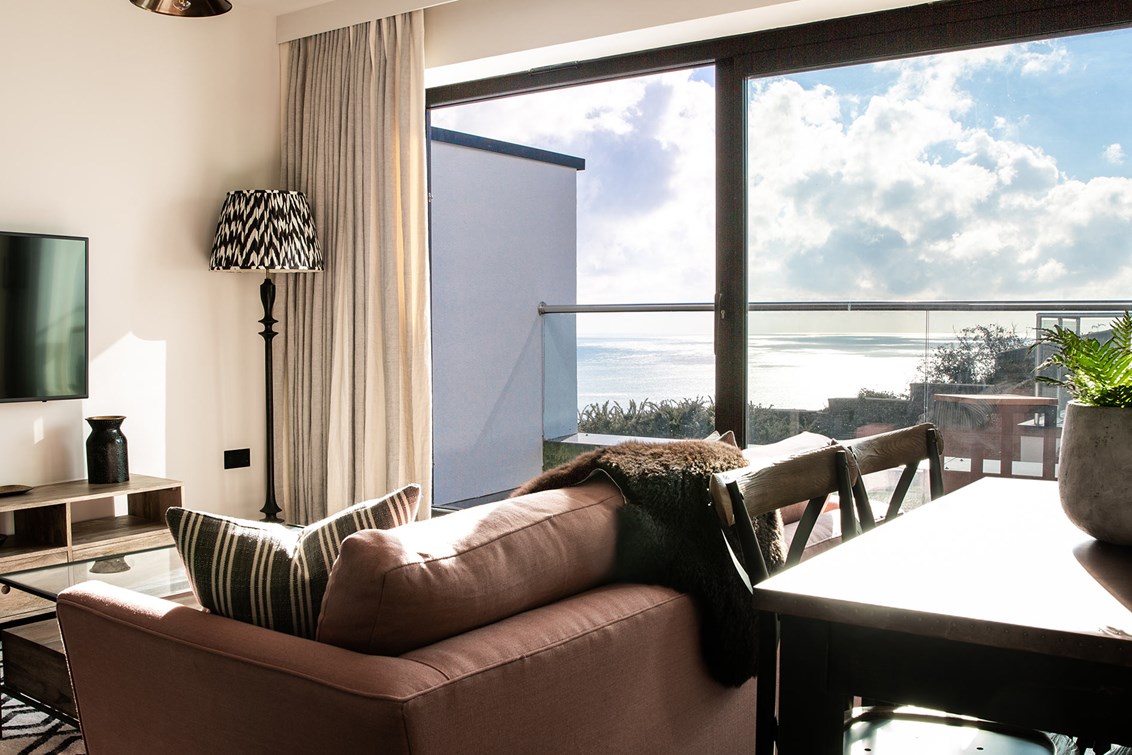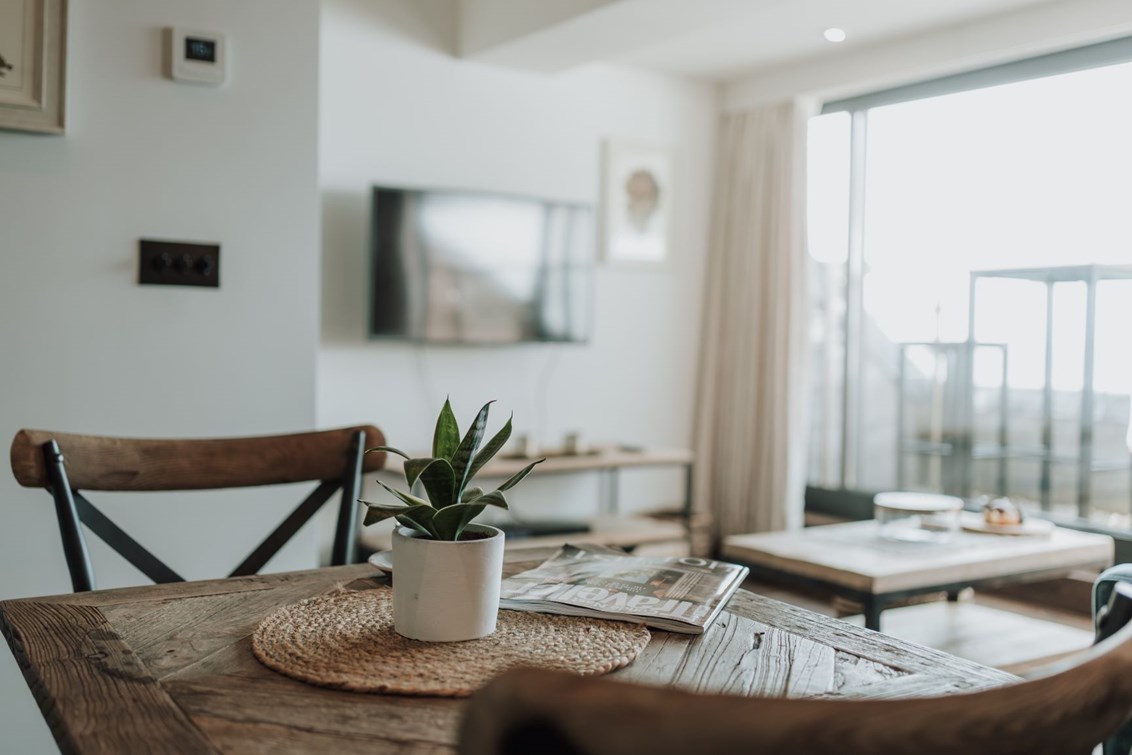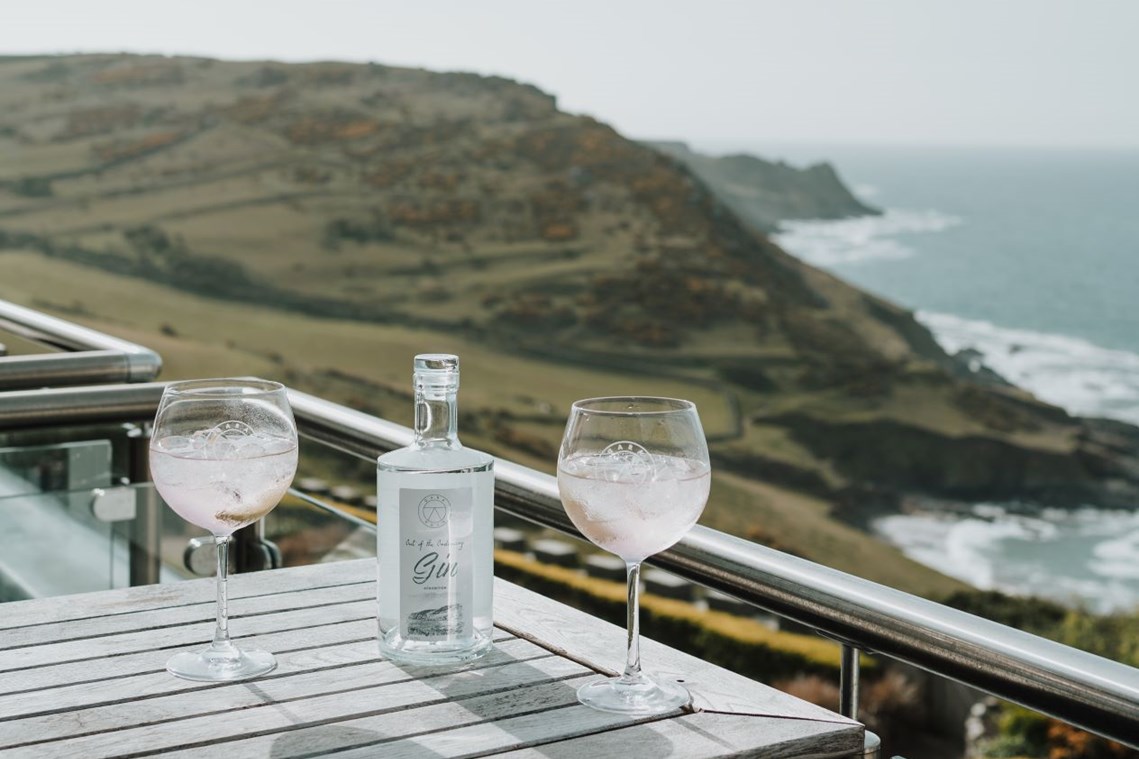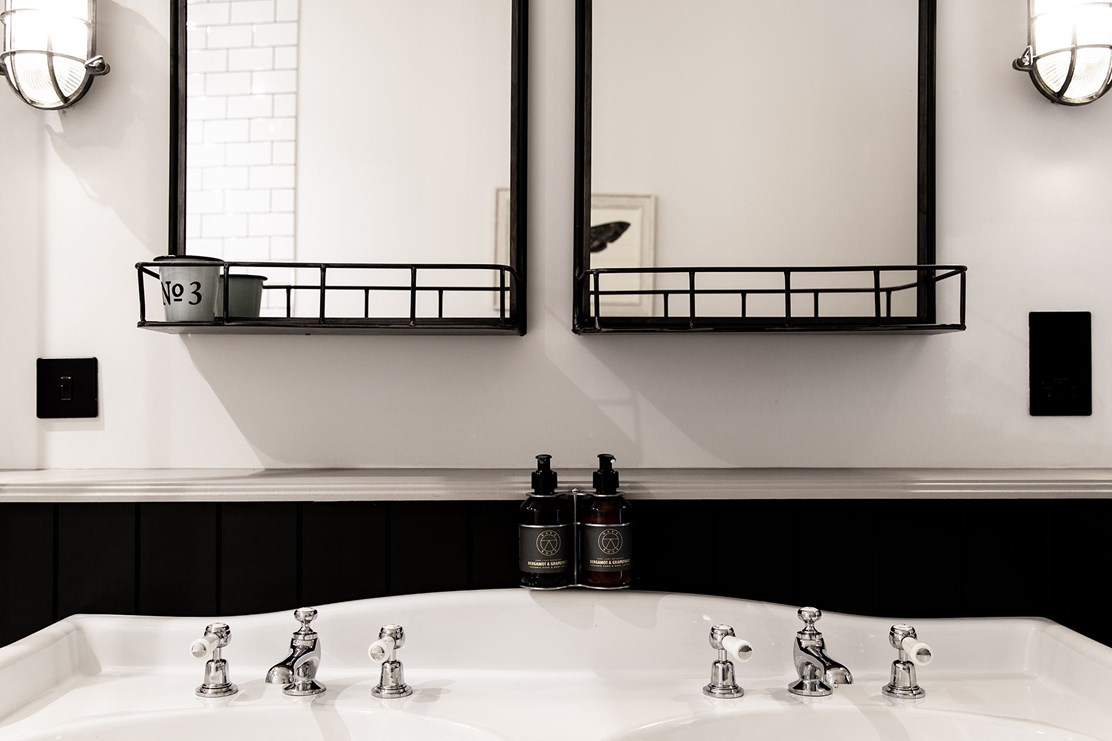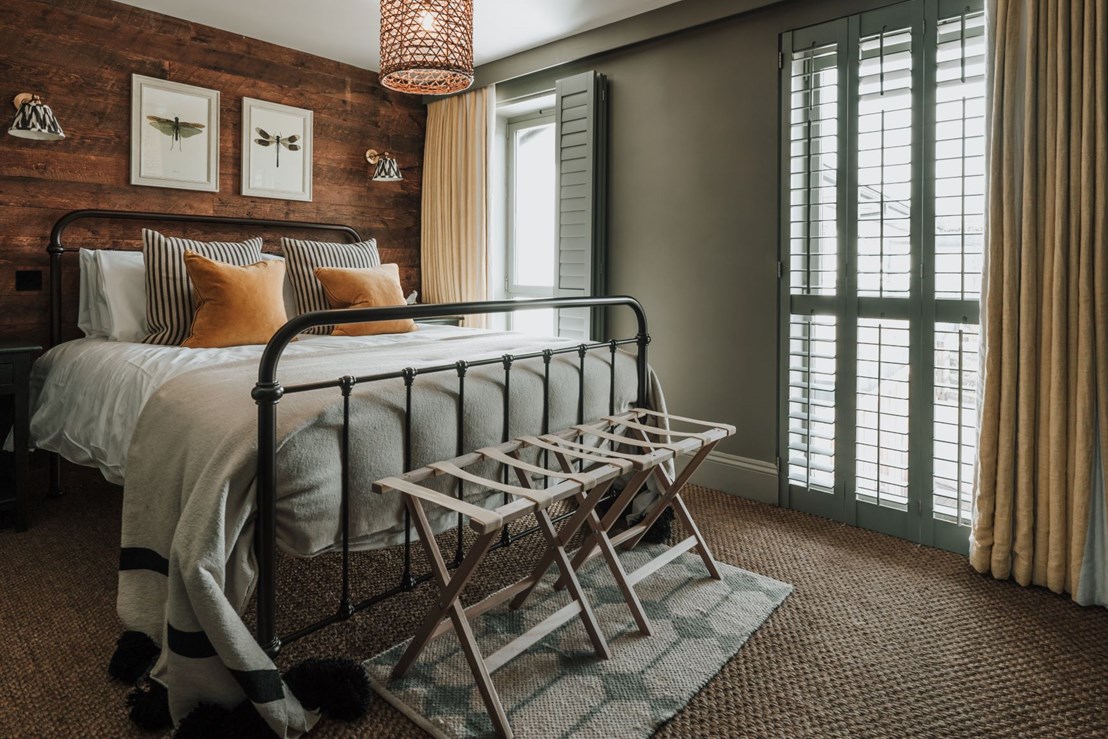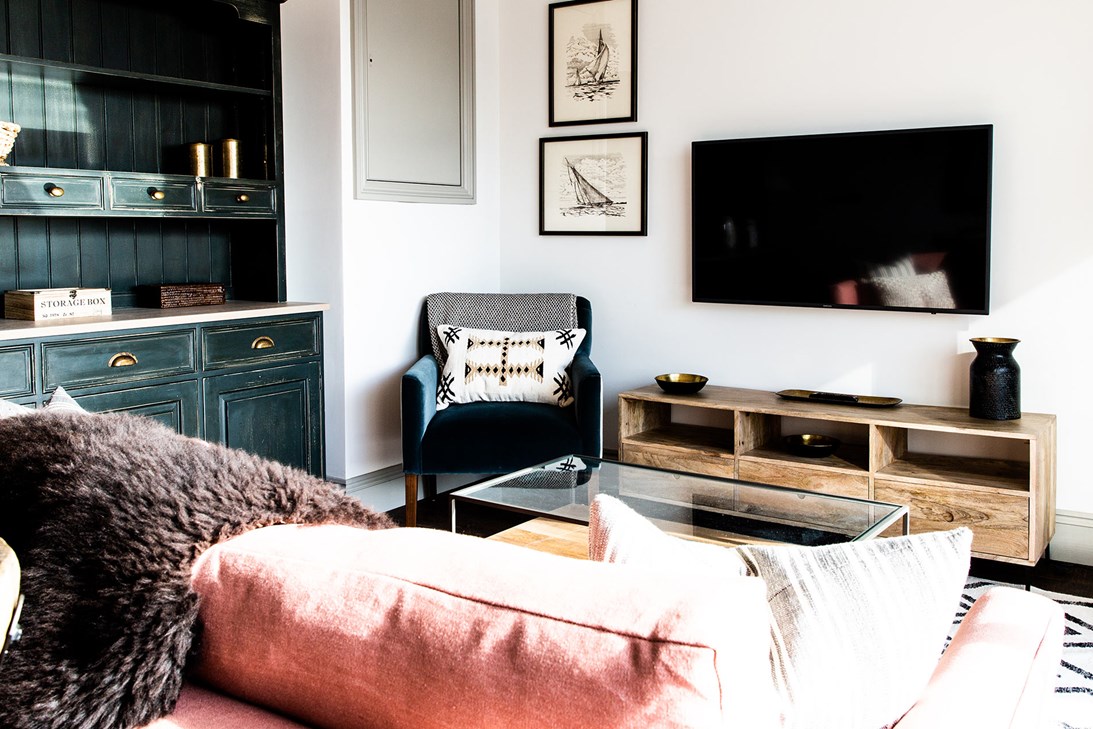 Warming and inviting interiors that complement Gara Rock's surroundings... you'll want to curl up and relax here
---
YOU MAY ALSO LIKE TO TAKE A PEEK AT...
GARDEN SUITE
Swap the balcony of our Suites for a large patio with garden area. Sit and enjoy while sipping on your favourite drink. Whether that's your morning coffee or an afternoon glass of bubbles. Our Garden Suites are equally as inviting, with a spacious and stylish living area and lovely separate bedroom, made for long lie ins.
JUNIOR SUITE
Our Junior Suites all benefit from a balcony so you can enjoy relaxed moments sitting out in the fresh air. Or sipping on a glass of bubbles at sunset. With two layouts to choose from, both offer an open plan area with inviting king size bed and a living space with cosy sofa and armchair to put your feet up.