Swimming pools
There's something very relaxing about stepping into a swimming pool. Take your pick of our indoor or outdoor swimming pools, we're very lucky that both enjoy the stunning backdrop of endless blue sea. Or simply unwind in our jacuzzi, sauna and steam room.
Indoor swimming pool
Step inside our indoor pool area and be enveloped into the atmosphere of calm. Take a moment to sit or lie on a lounger overlooking the lovely view. Or head into the water for some leisurely laps. It's open every day for you to pop along.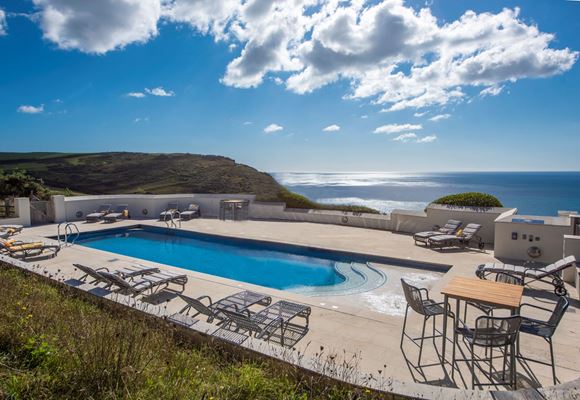 Outdoor pool
When the sun shines brightly, glistening on outdoor pool, you will feel as if you are abroad. It's a great spot to enjoy the quiet haven of countryside and stunning sea views. Sit on the poolside and dangle your feet in the water, choose a lounge and lie back and let the sun warm you or pick a deckchair and read your latest page turner. When it's time to cool off, step in and do a few lazy laps or just lie on your back and float.

Usually open from April to October.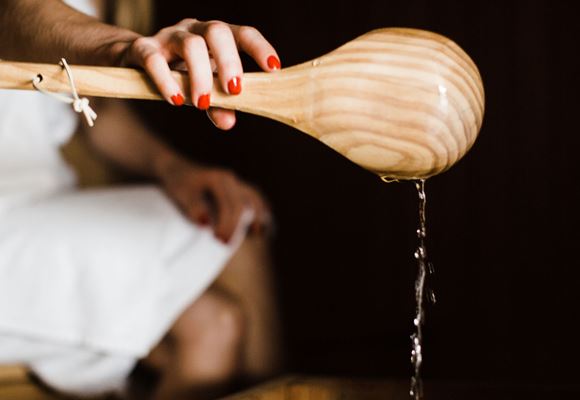 Relax & rejuvenate
Feel the warmth of the jacuzzi as you sink into the bubbles. Relax in the heat of the sauna. Or let go of any stresses in the steam room.
LIVE LOCALLY?
At Gara Rock we love to look after our neighbours! If you would like to use our pools, please pop down with proof of a TQ8 postcode and for a small fee of £15, we will give you a day pass for the use of our facilities along with robe, towel and slippers.* Please call us on 01548 845946 to book your slot.
*Local guests must call on the day to check availability prior to visit. Subject to availability.