OUT OF THE ORDINARY SUITES
Treat yourself to something very special. Our out of the ordinary suites really steal the show, offering you a once-in-a-lifetime experience with stunning sea views and unparalleled opulence. Tuck yourself away from the main hotel in our Secret Suite. Unwind with friends in the Signal House. Take in the sea views from The Penthouse.
EXPLORE THE RANGE...
THE SECRET SUITE
TREAT YOURSELF TO SOMETHING VERY SPECIAL
Tucked away from the main hotel, it's made for romantic getaways. Perched on the clifftop with endless sea views, an inviting hot tub and luxurious styling, it's your very own sanctuary. Glass fronted with a large open plan living area, watch the day turn to dusk while relaxing with a glass of bubbles.
THE SIGNAL HOUSE
A GORGEOUS TWO BEDROOM RETREAT FOR FOUR!
When the sun shines, throw open the doors and have drinks on your sun terrace. Unwind in the warm bubbling hot tub. Step inside and enjoy the stylish but homely feel of the living space. It's made for happy times and special memories. Book it with the Penthouse for an ideal stay for groups of 10! Call us on 01548 845946.
THE PENTHOUSE
OR AS WE LIKE TO CALL IT, OUR SHOWSTOPPER...
Wake up to views of the sea stretching into the horizon from your magnificent master bedroom. Take in the rugged coastline while you relax in the freestanding roll top bath. The spacious living and entertaining area on the top floor and additional two sumptuous bedrooms complete this suite for six guests. It's so lovely, you won't want to leave. Book it together with the Signal House to create the ideal stay for groups of 10! Talk to us today on 01548 845946.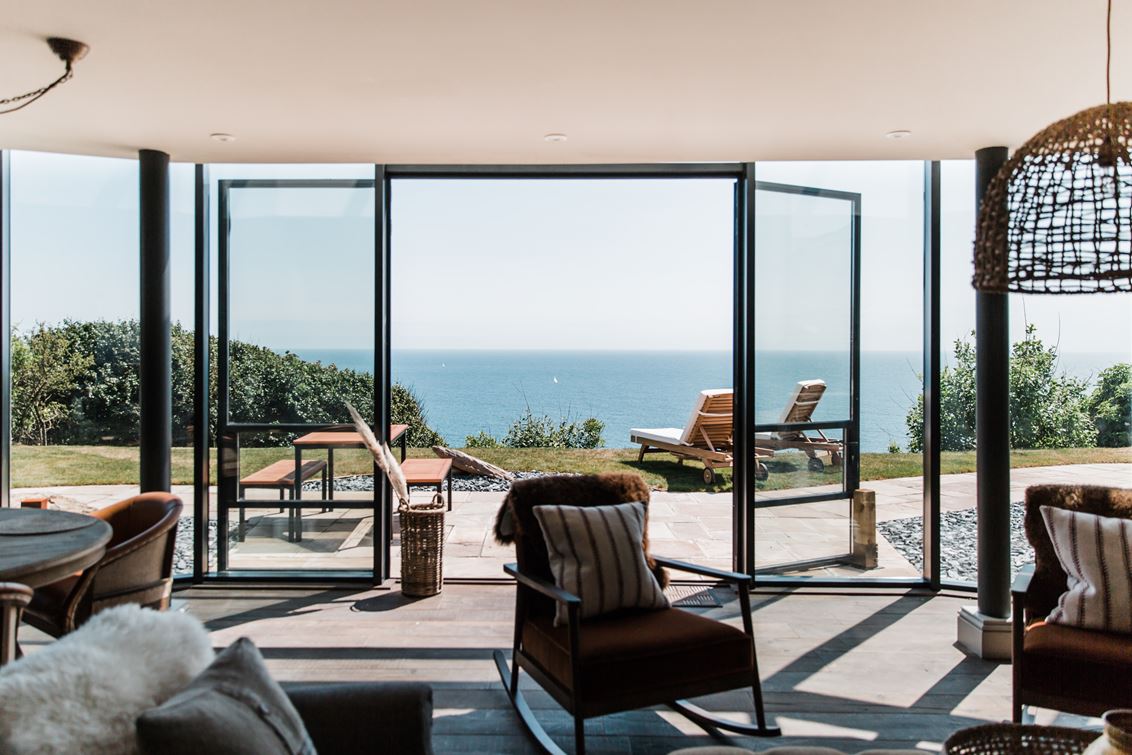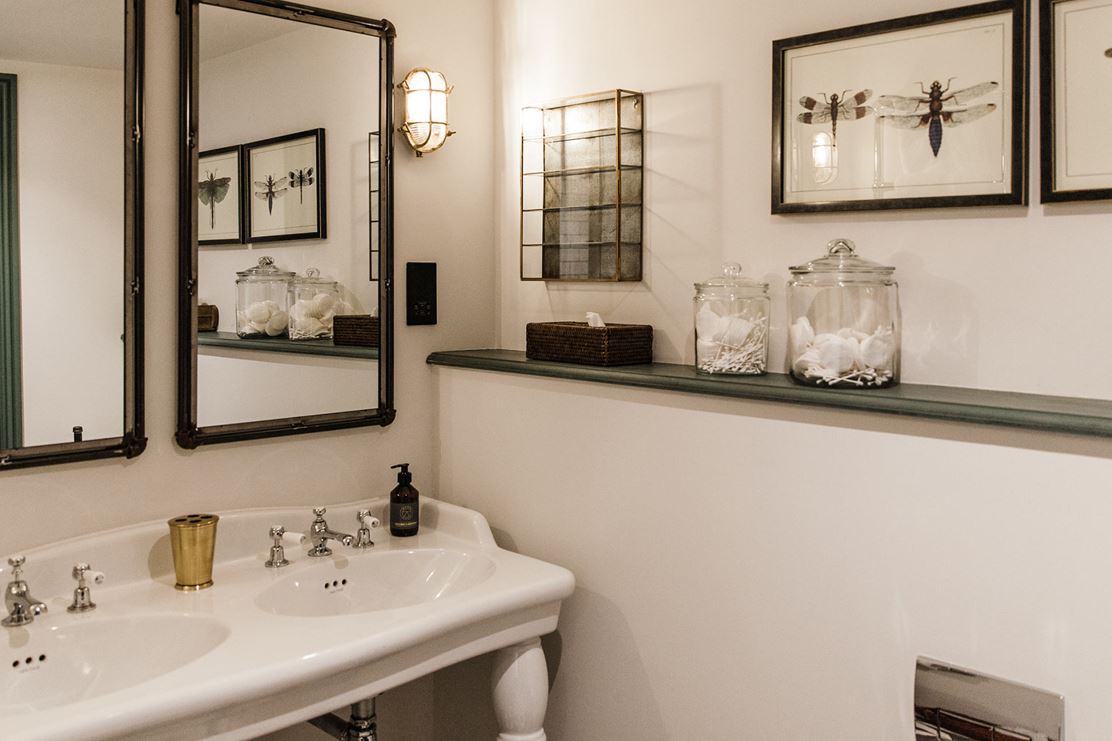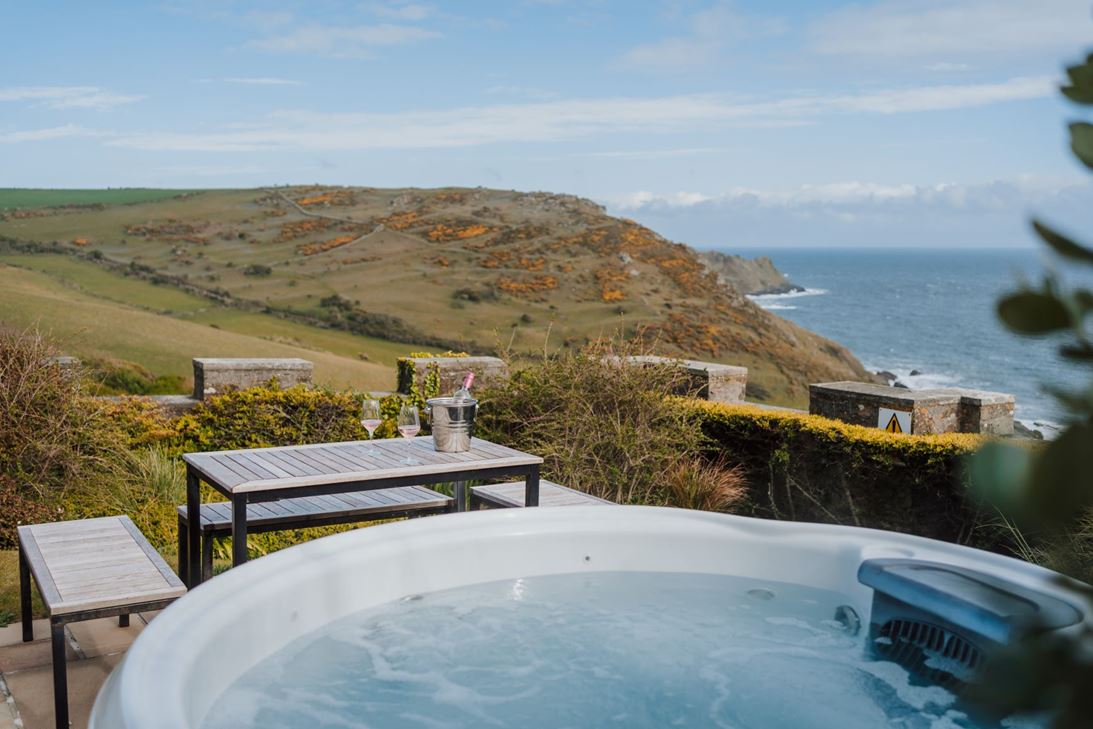 The ultimate luxury break awaits you at Gara Rock...
YOU MAY ALSO LIKE TO TAKE A PEEK AT...
ROOMS AND SUITES
Our luxury Gara Rock rooms and suites provide understated style and comfort. Serviced daily, with sea views and sumptuous furnishings – they have everything you need for an unforgettable stay.
RESIDENCES
As everything at Gara Rock is far from standard, our Residences are no exception. With three different layouts, they each have their own character and charm, but all will become your home away from home.