Food glorious food! It's something we delight in here at Gara Rock.
Let us share a real taste of Devon in our restaurant with you (booking is essential). Before you dine chill out with a cocktail in our lounge bar. Soak up the sun on the terrace. Or if just passing by pick up a snack from the Garavan.
The Restaurant
Set yourself up for coastal adventures with a hearty breakfast. Relax over a leisurely lunch. Enjoy a seasonal supper watching the sun set behind the cliffs. Our restaurant is open all year round, (booking essential) so come and tuck in.
PUDDING BAR & LOUNGE
Sample a curated dessert taster menu to end your meal or as a standalone evening chill out treat. Meet for pre-dinner drinks or how about a relaxing nightcap before saying goodnight to a lovely evening. Whatever your reason, make yourself at home in an armchair or on a sofa and simply enjoy!
GARAVAN
If you are passing by on a walk or simply want to sit outside in the sun, come and say hello. Get a taste of Gara Rock at our Garavan! It's open from 11am to 3pm on weekends offering a selection of drinks and snacks to keep you going.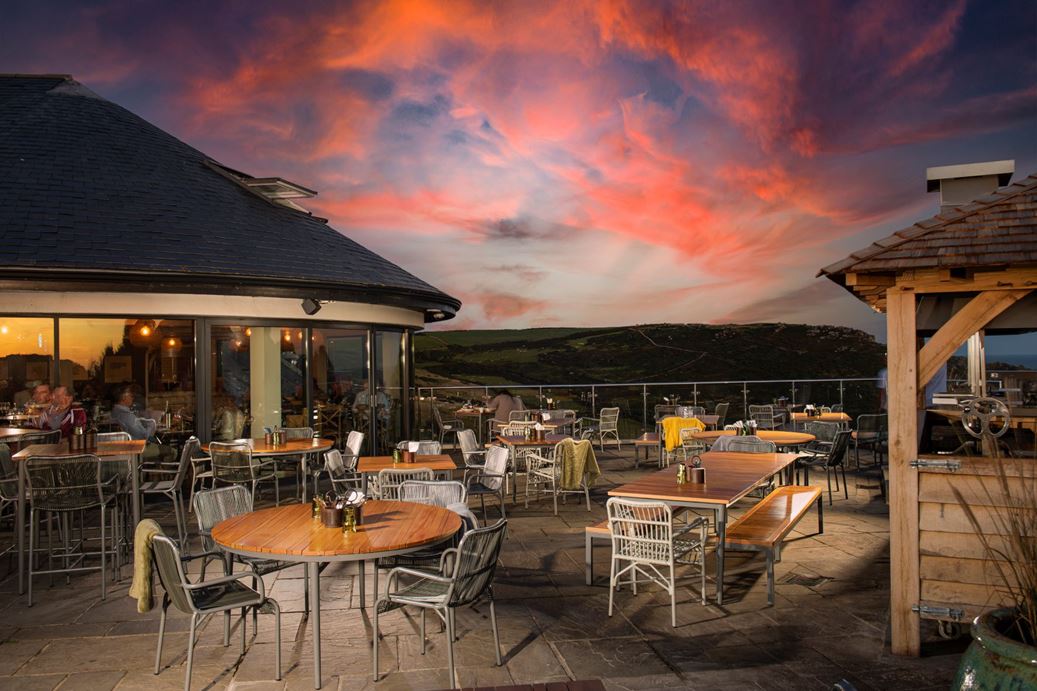 Ox Grill alfresco dining
Incredible view, sea breeze and the tantalising aroma of our 'over the coals' menu… our brand new Ox Grill has arrived. Sit back on our beautifully landscaped terrace and let our chefs whip up your meal over the glowing embers of our Ox Grill. Get-together with family or friends and enjoy easy conversation, a relaxed ambience and delicious food. It will be your new favourite spot for alfresco dining. Mixing land, sea and allotment, there are plenty of tempting dishes to try.
VIEW MENU