Christmas at gorgeous Gara Rock...
Let the fun and indulgence begin!
Glorious food, drink, and festive cheer
Go on, you know you want to… No peeling potatoes or stuffing a turkey, no wondering what to do with the leftover sprouts.

We'll make sure that every morsel of your culinary Christmas is taken care of.

Feast your eyes on what delights are included in your gorgeous Gara Rock Christmas extravaganza...
Entertaining you...
We'll be plying you with the best food and drink in Devon over the festive period, that's for sure. On Boxing day, why not chill out to classic music after a scenic stroll and indulge in delicious Gara Rock cuisine. What's not to love?
LET'S GET COSY THIS CHRISTMAS
Stay this December and enjoy great food, drink, and use of our lovely facilities from the cinema room to the indoor pool. Here's a little peek at some of the accommodation available, and if you're looking for something else, give us a call and we'll help you choose. You could treat yourself to The Penthouse or Signal House...
SPARKLING CELEBRATIONS...
We're all about exquisite food, flowing drinks, relaxed entertainment, and special moments at Gara Rock.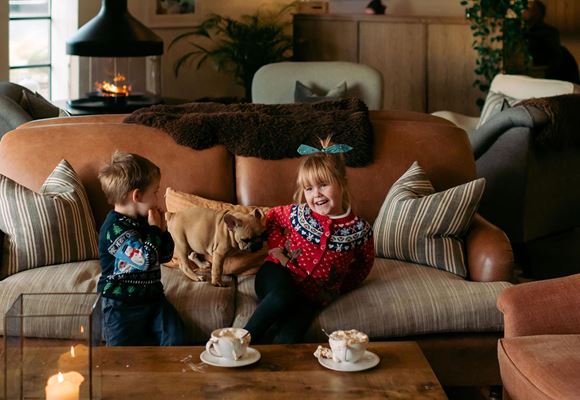 Christmas Eve
Arrive to a roaring fire
And lashings of mince pies washed down by mulled wine, or oodles of scrummy hot chocolate (or both, it is Christmas after all). Leave some room for a decedent a la carte Christmas Eve supper in our beautiful restaurant. Choose whatever your heart desires and start the festivities as you mean to go on...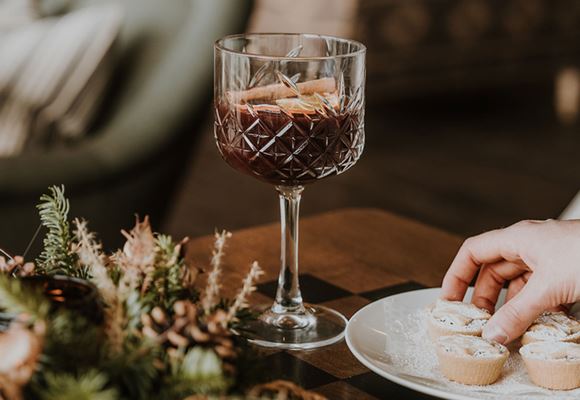 Christmas Day
Kick off with a Bucks Fizz breakfast
Then prepare yourselves for a Christmas lunch like no other, safe in the knowledge that all you must do is open presents and decide what wine to order... we'll do the rest!
BOXING DAY
Fill your boots with whatever you fancy from our fabulous a la carte breakfast menu.

Before taking in some sea air, enjoy one last Boxing Day feast before heading to bed and patting yourselves on the back that you made the inspired decision to spend Christmas 2023 with us.

Of course, we couldn't let you leave without one last breakfast to send you on your way after what we're sure will go down in family history as a legendary Christmas break!
Looking for a quiet Christmas stay without food, drinks and treats?
We'd love to have you! We're offering special retreats over the festive season on a room only basis too.
"GARA ROCK WAS THE PERFECT CHRISTMAS GIFT"
Don't take our word for it, here's what our Christmas guests said...
"Totally amazing food, service…Your staff are the best and we all feel like we have been spoilt and cared for. We will never forget our Christmas at Gara Rock!"
Natasha
"GARA ROCK WAS THE PERFECT CHRISTMAS GIFT"
Don't take our word for it, here's what our Christmas guests said...
"Managed to have the best Christmas I have ever had, hands down! Getting away to Gara Rock was the perfect gift, it is a simply magnificent little destination…"
Matt
"GARA ROCK WAS THE PERFECT CHRISTMAS GIFT"
Don't take our word for it, here's what our Christmas guests said...
"Thank you for such a lovely stay. It's a beautiful spot and all your staff made such an effort to be so welcoming and friendly."
Anneke
All prices are correct at the time of publish and are subject to availability.