Junior suites
New for April 2021, we're adding another layout to our Junior Suites, so you'll have two to choose from. Both equally as lovely and stylish as you'd expect… it's what we do best, laidback elegance and casual cosiness.
All have a balcony so you can enjoy relaxed moments sitting out in the fresh air. Or sipping on a glass of bubbles at sunset. Both layouts benefit from an open plan area with inviting king size bed and a living space with cosy sofa and armchair for chilling out with your feet up.
Our new suites feature a statement freestanding roll top bath (who doesn't love sinking into one of these?), and luxury bathroom with rainfall shower and double basins, hidden behind a glass partition, so it's separate from the main living space. And what's great about these is there's an interconnecting door for families looking to book two next to each other.
In our existing suites, enjoy the same luxury freestanding roll top bath, you'll just find it in the living space, and a separate ensuite with rainfall shower and double basins for freshening up.  

If you've got a bambino in tow, all Junior Suites have plenty of space for a cot, making them ideal for couples and those with a little one. Our new Junior Suites are just perfect for families with older children too.
Availability search
See when our Junior Suites are available (Min 2 night stay)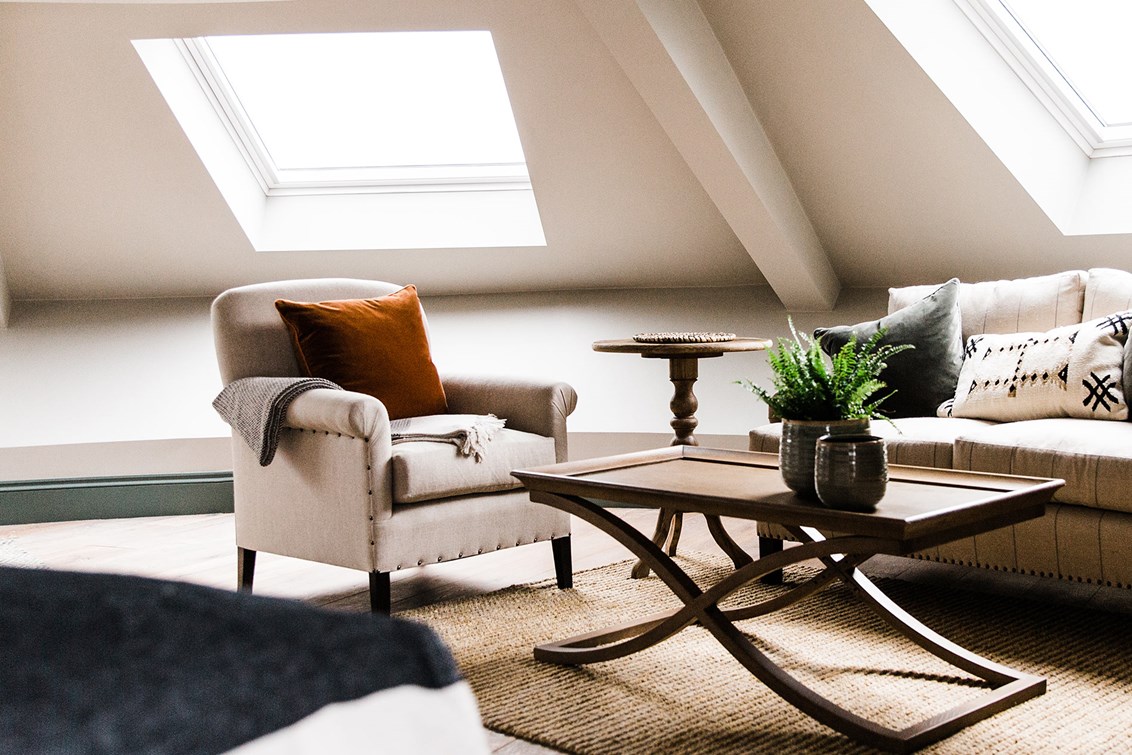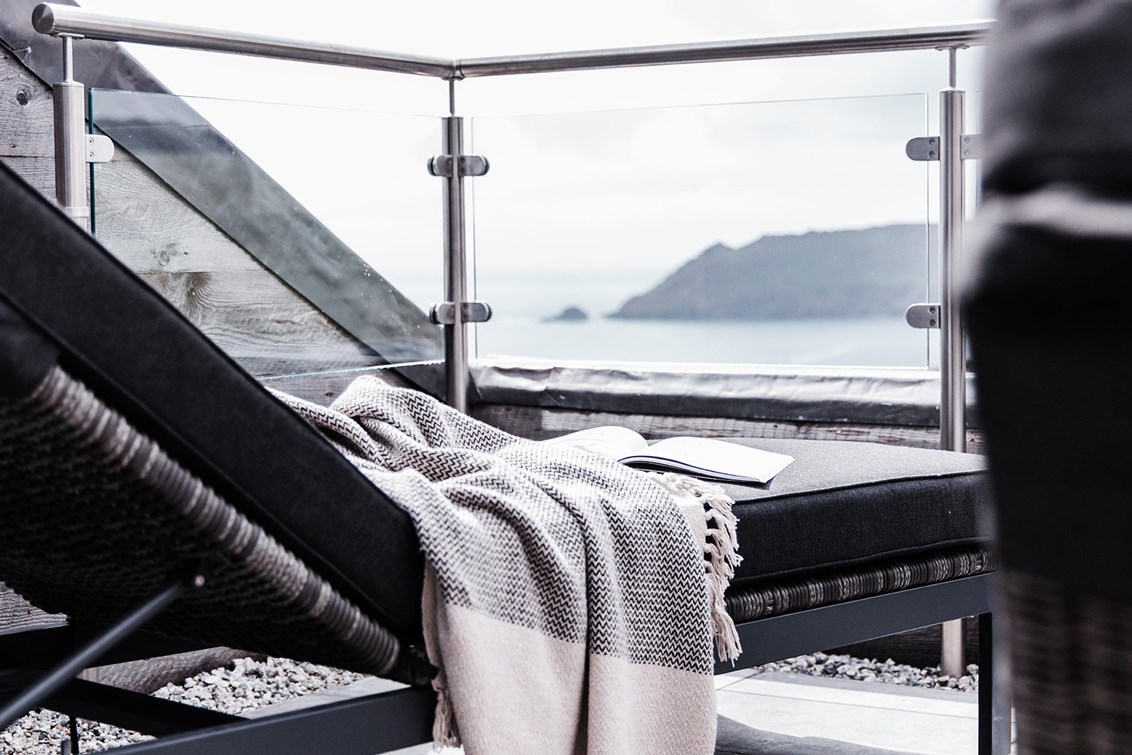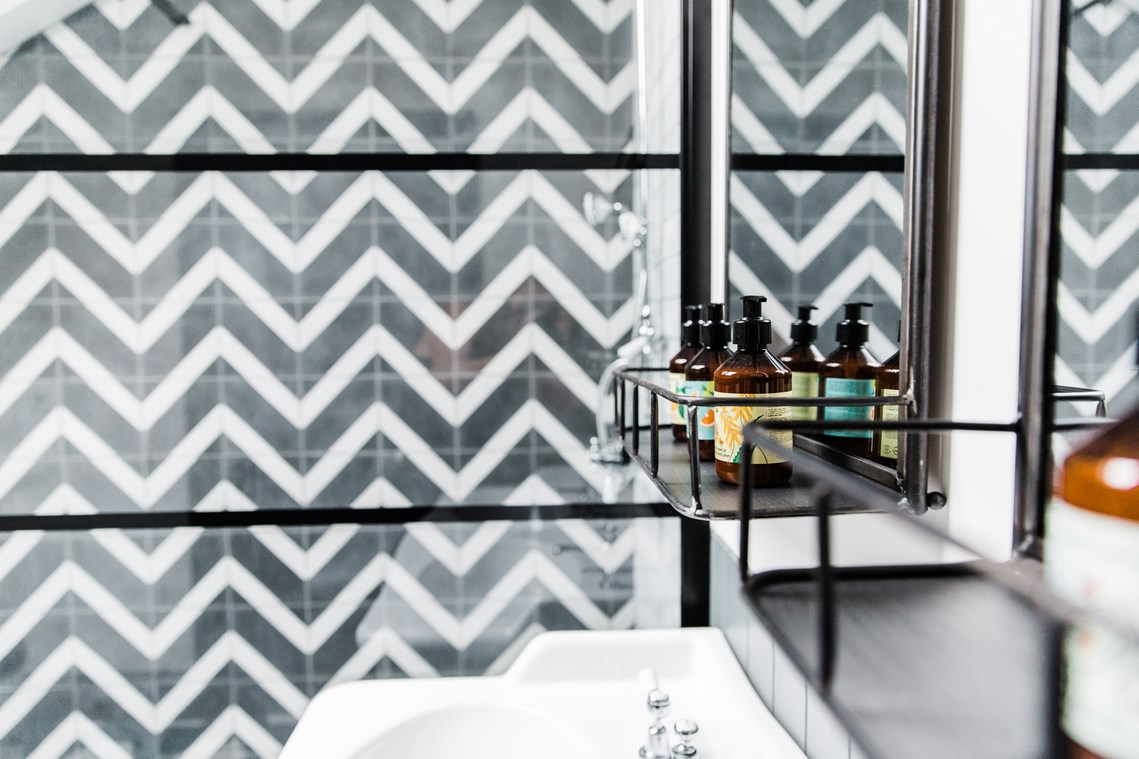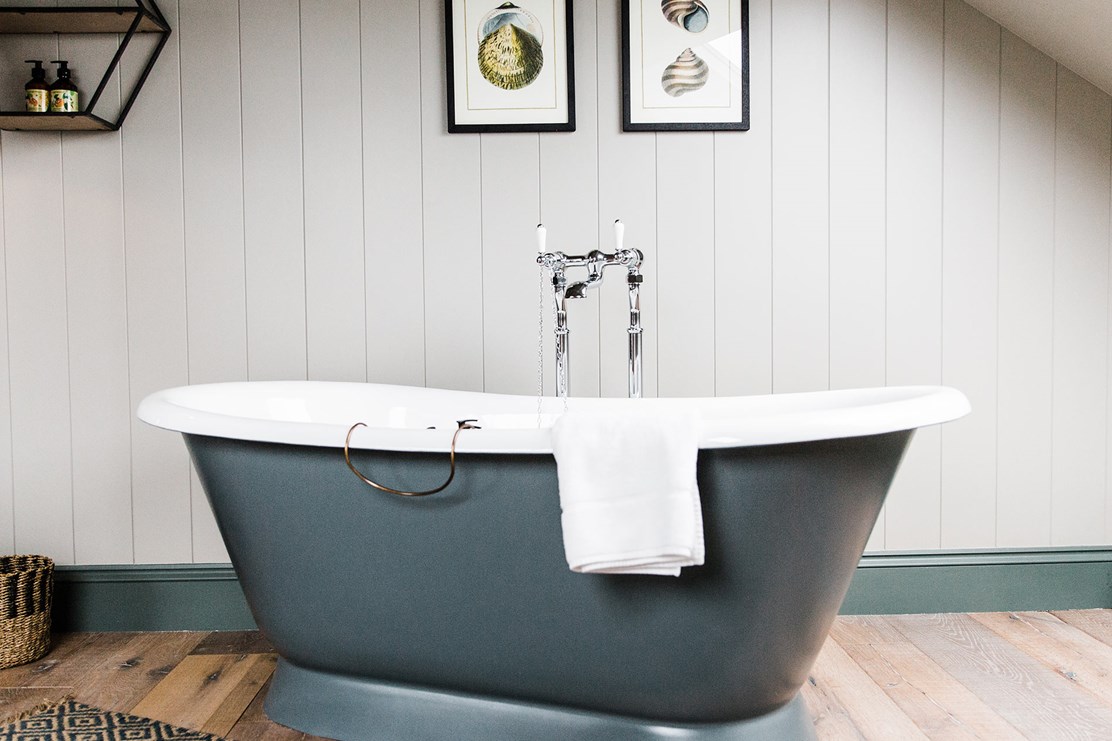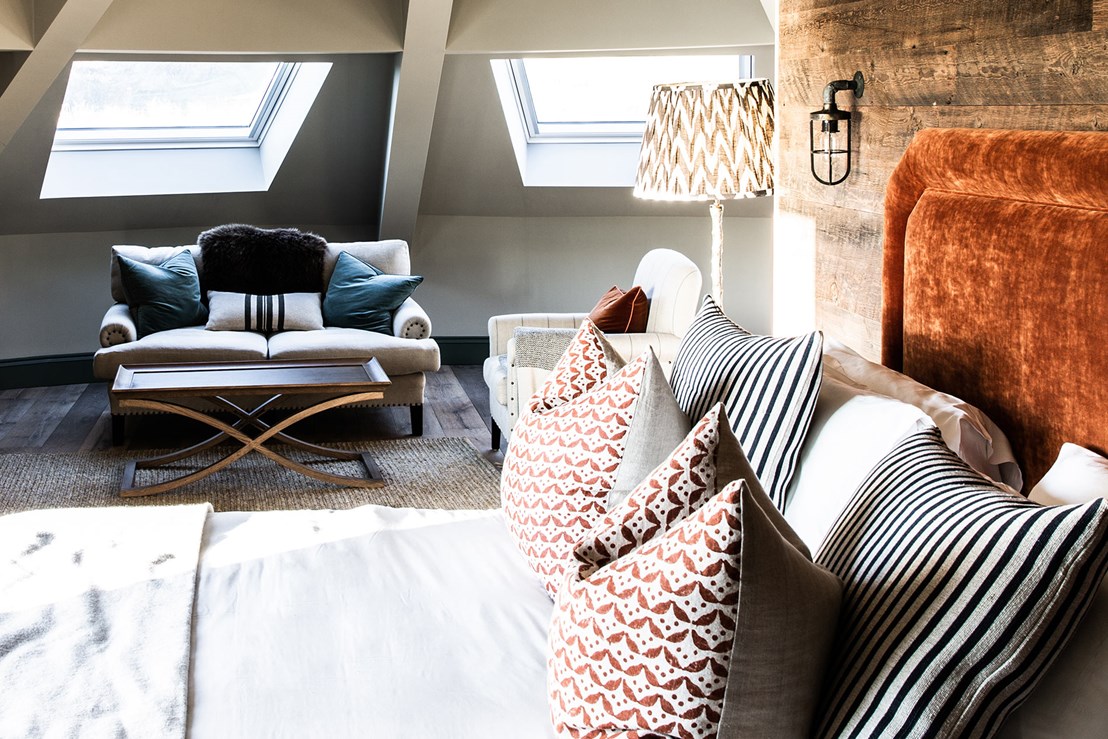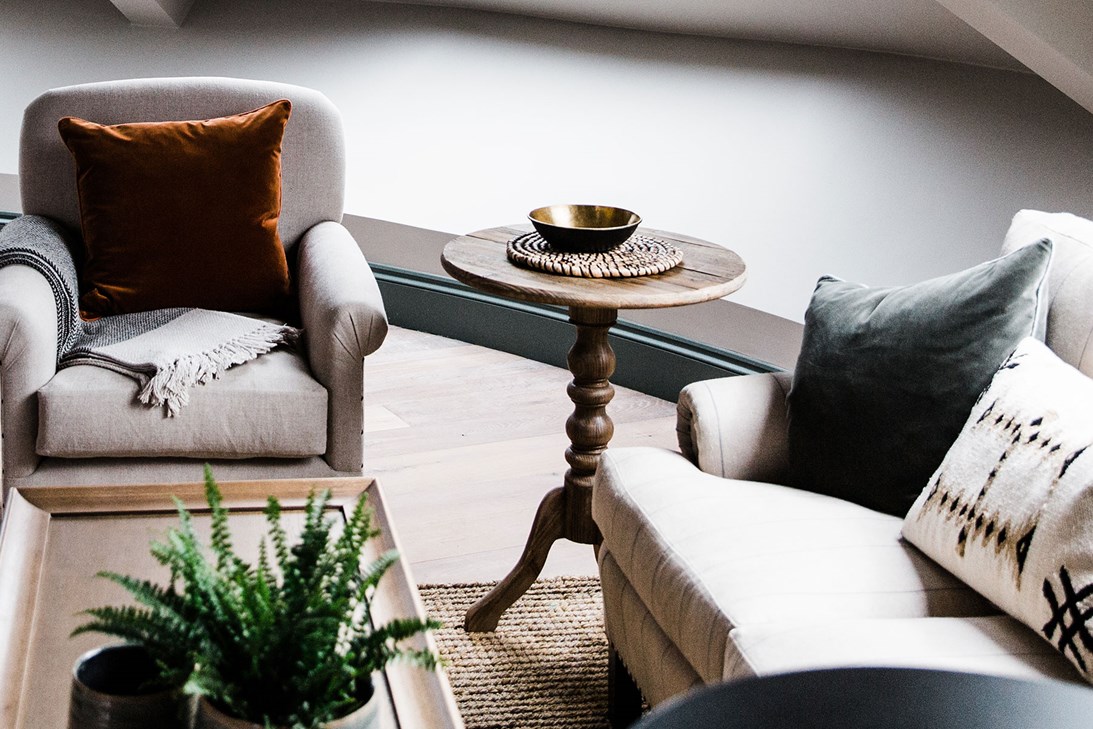 Make a statement with our freestanding bath and sink into the bubbles
---
YOU MAY ALSO LIKE TO TAKE A PEEK AT...
GARDEN JUNIOR SUITES
New for April 2021, kick off your shoes, drop your bags and make yourself comfy in our Garden Junior Suites. You'll be right at home in these, which ooze style and comfort in equal measure. Lie in your king size bed, chill in the armchair or slide open the doors and spend time on your patio overlooking the sea
SUITES
Our Suites are warm and inviting with a stylish lounge area with sofa, chairs and dining table and a separate bedroom. Sit on your balcony and take a quiet moment enjoying the view or pick up a book and relax with a drink. At nightfall, cosy down for the evening and shut out the world.