Gara Rock Hotel in South Devon
Perched on a seaside clifftop, Gara Rock is among the most luxurious hotels in East Portlemouth near Salcombe. Surrounded by picturesque countryside and the glimmering South Devon coast, you'll have everything you need for a luxury hotel break, be it with loved ones, family, or good friends.
Get away to one of the best hotels near Salcombe and make yourself at home in South Devon. At Gara Rock Spa Hotel in Devon, we're a world away from the everyday!
Ways to stay near Salcombe
With rooms to take your breath away, enjoy a splendid space in which to relax and chill. Whether it's one of our stunning suites or our plush penthouse, our stylish interiors and quality furnishings are the best that South Devon has to offer. All this is set against the backdrop of the stunning South Devon shoreline. Gaze out over the cliffs and let the calming sea views wash over you. Gara Rock is a luxurious hotel near Salcombe that won't let you down!
Luxury Accommodation
At Gara Rock, we have stunning accommodation that will really bring the wow factor to your luxury hotel stay near Salcombe. Explore our rooms and suites and plan your next trip to South Devon!
Find out more
DOGS GO FREE*
We've a treat for you and your four-legged family members this National Pet Day. Book your break before Sunday 16th April and your dog can tag along at no extra cost*. Beach walks and sandy paws await...
Heavenly Suites for a special stay
Our suites are a true taste of luxury. Embrace calming colour palettes and warm, inviting décor that will make you feel right at home. With a private balcony, and a separate living area with sofas and chairs, you'll be in the lap of luxury in our suites.
Find out more
Family Suites to take your breath away
Get the family together and enjoy the best hotel near Salcombe with a self-catering Family Suite. This accommodation features 2 or 3 bedrooms, with space for up to five guests. The suites feature a modern, open-plan kitchen, dining and living area, as well as a balcony with a sea view.
Suites
Embrace luxury in The Penthouse
The Penthouse is our showstopper at Gara Rock and the height of luxury, where you can make the most of modern, open-plan living throughout your South Devon break. Enjoy the best sea views our Salcombe hotel has to offer, and relax in this spacious, beautifully fitted, penthouse suite.
Get close to nature in our Garden Suites
With a patio overlooking the garden and sea, our Garden Suites are tailor-made for those who love being at one with the great outdoors. Relax with our fabulous garden on your doorstep, and enjoy the sights and sounds of the coast and countryside, whenever you like.

EAT & DRINK
Sip a cocktail or a glass of bubbly in our lounge bar, before indulging in fine dining in our restaurant. We source the finest local ingredients for our sumptuous menus, so you can enjoy fresh, delicious dishes that will bring a smile to your face. That's what a luxury hotel stay is all about, right?
Find out more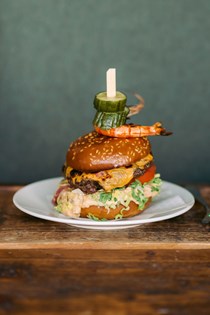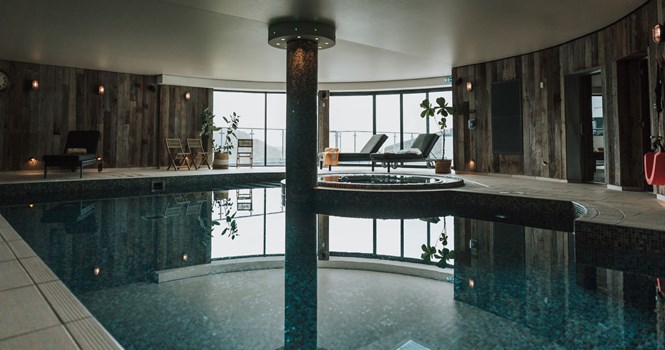 RELAX
Our spa, pool & jacuzzi will keep you at the height of relaxation during your stay. Indulge in some relaxing treatments, swim a few lengths, or relax in the bubbles and let your stress float away!
Find Out More
Eat and drink in our fabulous restaurant and bar
A stay at a luxury hotel in South Devon wouldn't be complete without some top quality food and drink, and our restaurant and bar at Gara Rock will have your tastebuds tingling.
Enjoy the freshest, locally sourced, seasonal ingredients and sample our fine selection of cocktails, wines and beers. From breakfast to lunch to dinner, and everything in between, our delicious dishes will add an extra degree of luxury to your stay in our hotel near Salcombe.
RELAX IN OUR POOL, SPA AND CINEMA ROOM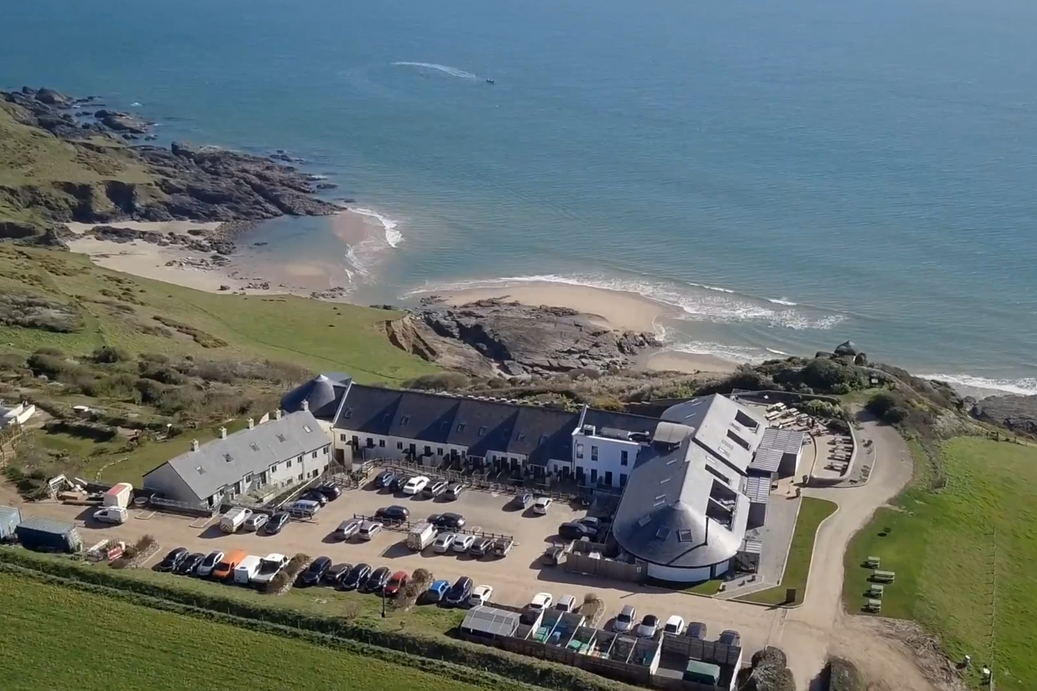 Book your next escape
Let Gara Rock be your home away from home. Enjoy exquisite food and great company, in a setting that will take your breath away. Book now and start planning your stunning, luxury hotel getaway!


BOOK NOW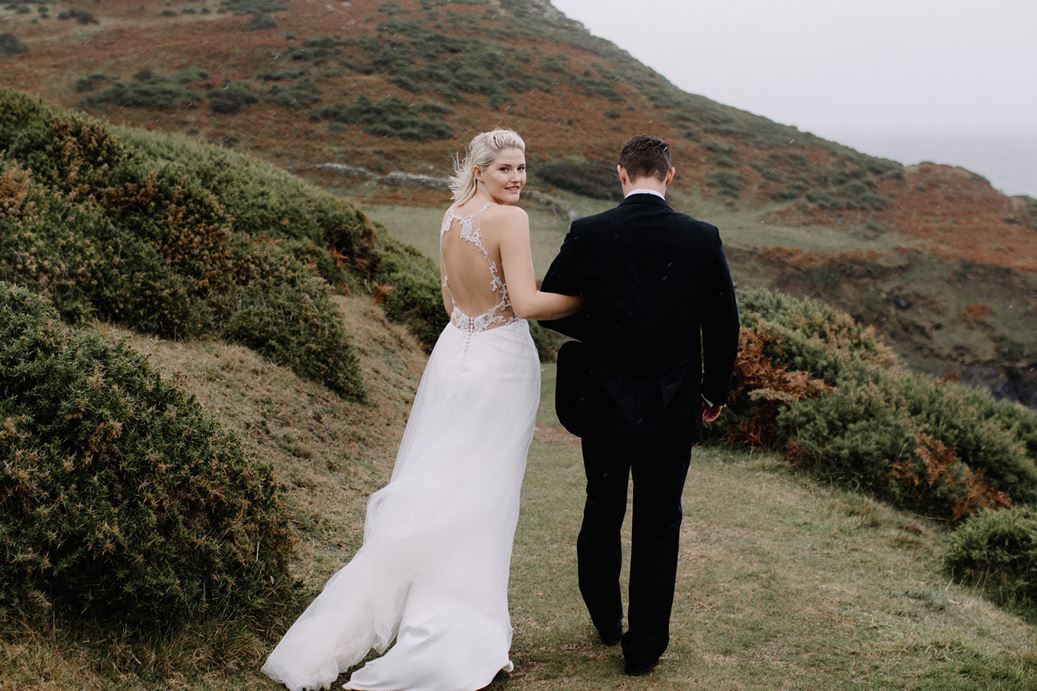 Weddings
With stunning views that will linger long in the memory, Gara Rock is the ideal luxury hotel for your wedding. Tie the knot in a South Devon location that will simply take your breath away, and take advantage of our fabulous facilities. We have a range of options for your special day, so you can enjoy the perfect wedding that meets your every need.


PLAN NOW
Special events
Whatever the occasion, Gara Rock is the perfect spot for birthdays, getaways with friends, private dining, or any reason you just feel like partying! We can cater for everything from small groups right up to 180 guests, so you can enjoy an extra special celebration at a luxury hotel near Salcombe.


MAKE AN ENQUIRY
Explore Salcombe local area
There's plenty to do near Salcombe and the local area!
Wild walks
We're fortunate to be located in some of the most picturesque scenery the UK has to offer, and there are plenty of opportunities for wonderful walks near Gara Rock Hotel. From cracking coastal trails to wonderful woodlands, it's a great opportunity to get active!  
Saltwater and Sunset
What's better than watching the sun set over the sea? There are so many fabulous beaches located near to Gara Rock Hotel, so you can enjoy the fresh sea spray and gaze out upon the waters. 
Places to go in South Devon
The Salcombe area has so many things to do and see. From gin schools and vineyards to water-sports and golf, you certainly won't be bored in South Devon! 
Family Days
If you're looking for a memorable family trip, you've come to the right place. There are loads of family-friendly attractions located near to Gara Rock Hotel, including farms, caves and adventure parks!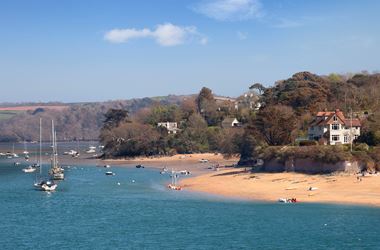 Salcombe is waiting
You can't stay at Gara Rock without visiting beautiful Salcombe. Located just across the water from the hotel, there's a great variety of activities and places to eat and drink.
Explore