MY STAY AT GARA ROCK
We invited a guest to give us their account of their stay at Gara Rock
14 Jan 2019
Lucy Alice Brooksbank
Can you talk us through your stay at Gara Rock? What did you get up to?
We had the most memorable stay at Gara Rock. The location is breathtaking, the hotel sits above the crashing waves that sends you into an immediate relax. In a town like Salcombe, where life revolves around the water, the coastal views greet you the minute you arrive.
Arriving late on Friday we had a long lazy supper, some delicious bubbles and a few games of connect four by the fire, followed by a long hot bath and the best sleep. Waking up in one of their water-view rooms was like coming round in a postcard, the views are just glorious.
Our weekend involved lazy breakfasts, long coastal walks, unwinding in the spa , swimming, fresh fish dinners and movies in the incredibly stylish cinema room (already planning one in my future house!)
Design is a huge focus for us – were there any design elements in particular that caught your eye?
For me, the entire hotel had fantastic design elements and every corner had the interior WOW factor. What caught my eye the most would have to be the bathrooms, I LOVED the mix and match of different tiles- 
It just worked SO well and looks amazing!
Were there any spots you found particularly eye-catching for Instagram?
For me, the spots I loved for that "Insta" pic would have to be the cinema room (those green velvet chairs are just sensational) and the sea views from the Spa.
Did you have a favourite drink and dish?
The prosseco (I'm not sure what the bottle was) but it was so delicious, we were welcomed with a glass on our arrival and after tasting it I couldn't try anything else. My favourite dish was the halibut with asparagus (my mouth is watering as I type) it was so delicious and the oysters were also delectable.
Nothing beats fresh fish when you are by the sea..
Which space did you most like to spend time in the hotel?
The cinema room! It was so cozy and luxurious in there. 
Did you explore the surroundings and if so where did you go? 
We did a lovely coastal walk around the hotel and explored the Gara Rock beach, wishing it was warmer weather so we could go in for a dip (an excuse to come back in the summer). We also drove to Kingsbridge and had lunch at The Cove . (a traditional cornish pub with great character and scrumptious food).
What 5 things would you suggest packing for a trip to Gara Rock?
Depending on what time of the year you are visiting, here is my winter checklist:
Welly boots
Scarf and hat (for those breezy coastal walks)
Cozy jacket
Swimsuit for the Spa and pool
Comfy lounge wear (for snuggling up in the cinema room)
What is your most memorable experience from Gara Rock?
The breakfasts! I really treasured these moments, the views from the dining room were exquisite and waking up in the morning to freshly made breakfast, companiable staff, scenic views and a really warming atmosphere was unbeatable!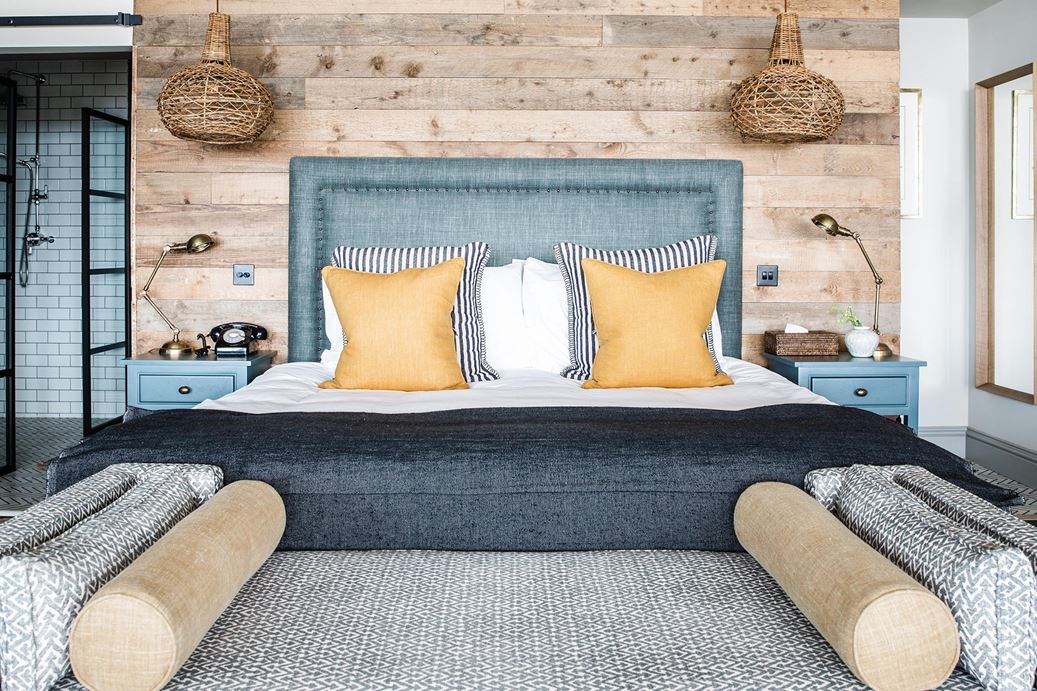 Describe Gara Rock in three words
I could describe Gara Rock in many words but these would be my top three.

Magnificent

Contemporary

Hospitable

We will definitely be back again soon!