JUST MARRIED TESTIMONIALS
Don't take our word for just how amazing your wedding can be at Gara Rock, here are some recent newlywed's testimonials…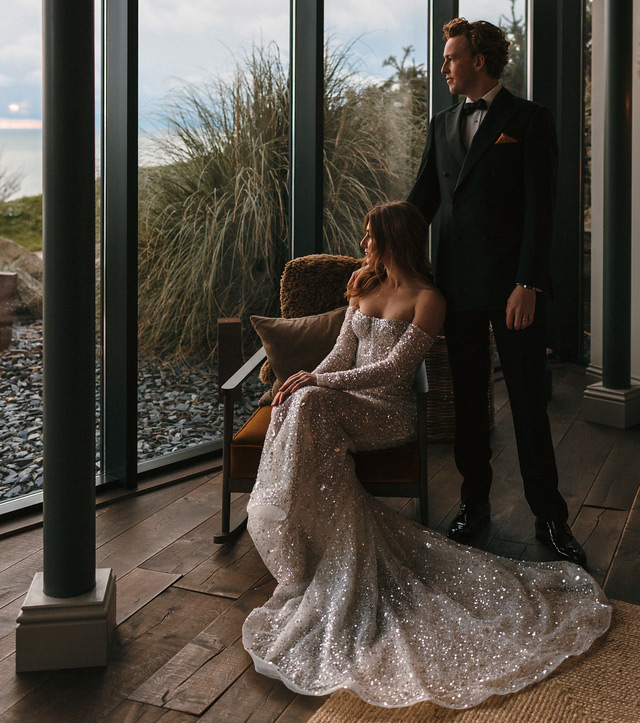 LYDIA & HENRY
Our wedding weekend at Gara Rock was nothing short of spectacular. The venue, for one, is stunning. If you're looking for somewhere special with an amazing team behind it - this is it. We were blessed with incredible sunrises and sunsets, as well as calm frosty seas for refreshing swims. All of our guests (and ourselves) were blown away by the high level of detail in each and every room. You really can't beat accommodation like this (especially with the spa facilities too). Joe, Pete, Marika and the whole team - thank you for everything. You told me it would run like clockwork, and it did. From the finer details to the big stuff - the staff executed the whole weekend perfectly. When our DJ got stuck in snow and couldn't make it, they wasted no time in finding us a great replacement. The food and drink was delicious (thank you for the endless supply of cocktails!); staff are super friendly and helpful and the whole atmosphere was just perfect. We wish we could relive it all again and can't recommend a more special venue to get married. Photo credit: @frecklephotography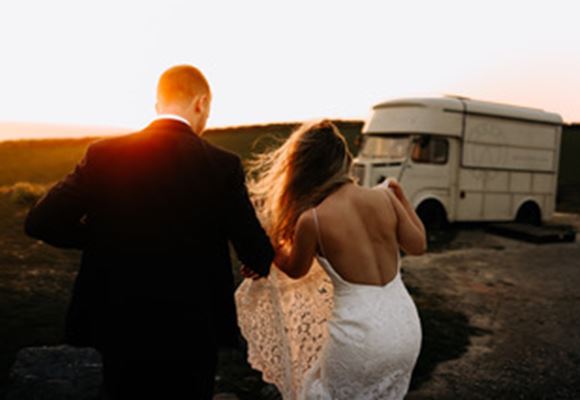 LACEY & THOMAS
May 2022
We could not have chosen a better venue to hold our wedding. Firstly, the venue, Gara Rock is absolutely beautiful and if you want the wow factor it definitely has that, from the lounge, restaurant, terrace, spa to guest rooms the whole place is tastefully decorated and even better, exclusively for you! Secondly, the food and drink at Gara Rock is amazing!! They were able to create everything we wanted and bring it to reality… the chefs and bar staff here are genuinely incredible and it is definitely not your typical wedding breakfast. All 3 courses were so creative and carefully curated. Finally, the staff at Gara Rock, nothing was too much - all of our guests commented on how attentive the team were, which means a lot when its the biggest day of your life! Every part of our day was seamless and we didn't need to think about anything as Gara were always one step ahead. All in all, nothing was too much trouble. We had the best wedding day that we could dream of and one all of our guests will most definitely remember - they all want to visit again! Thank you so much to Naomi and the whole Gara team! Wedding Superstars!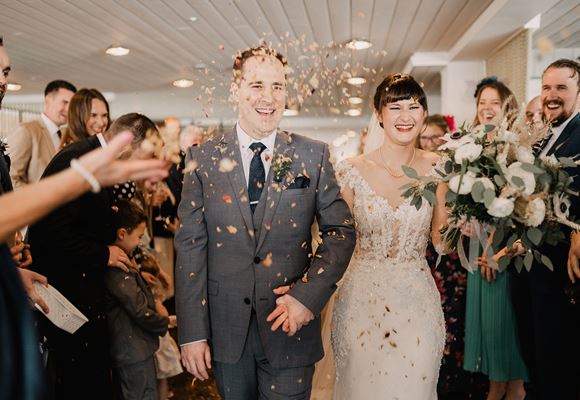 Chris & Lauren
February 2022
A massive thank you to Noami and all the staff at Gara Rock for throwing us an absolutely perfect wedding weekend! No question or request was too big or too small, and thanks to the fantastic organisation & planning, and the superb staff, everything throughout the whole weekend ran perfectly! Noami was incredible from start to finish! Both of us, and all of our guests, were blown away by the stunning location, incredible accommodation & delicious food! The sun even made an appearance on our wedding day, despite Storm Eunice threatening to ruin our visit. We would both high recommended Gara Rock to anybody looking for that perfect wedding venue. Thank you again!
Photo credit: kaliereidphoto
Laura & Charlotte
July 2021
It was the most perfect day made so special in this beautiful beach setting. Naomi the coordinator made it so personal and perfect and the staff could not do enough. The planning from signature cocktails to setting the venue up was done so seamlessly. The food and drink were out of this world. Every room at the hotel was simply stunning and the Secret Suite was extra special to enjoy our mini-moon. It was the most incredible location and truly was the best day of our lives. We'll be forever grateful to the whole team at Gara Rock.
Photo credit: Jamie Dodd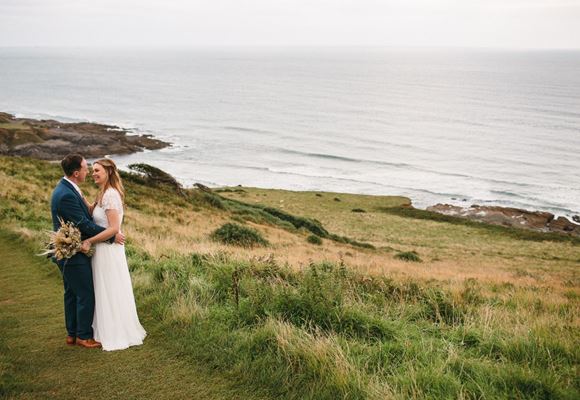 Dani & Lewis
August 2021
We honestly feel like our day couldn't have gone any better. We just want to thank everyone who made our day so perfect. We would like to especially thank Naomi for all your hard work and seamless planning for the day which no doubt helped make it run so smoothly, nothing felt too much of an ask or too impossible to achieve. Also, we would like to thank Beth who looked after us all so so well on the day, you were so attentive and just knew what we needed and when we needed it. Several of our family members said what an amazing job you had done.
Photo credit: Frecklephotographyuk
Lara and Dom
October 2021
Thank you for being totally fantastic and making our wedding weekend the most memorable time ever. You all went above and beyond - from cocktail masterclasses with Marius to fashioning a mini dancefloor for those who wanted to keep going all night! Our guests had the best time and couldn't say enough nice things about you all and the service they received.
Photo credit: Carla @the_unbridled__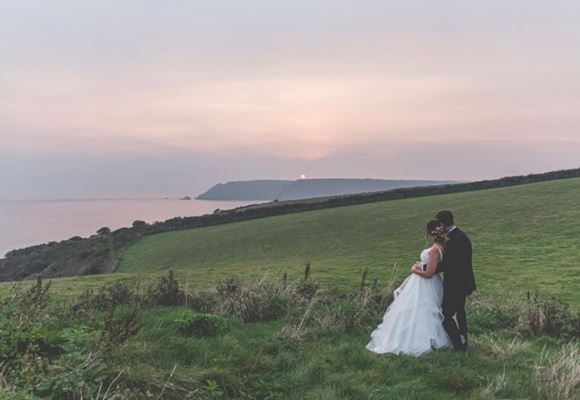 ALEX & RACHAEL
October 2021
A huge thank you to everyone at Gara Rock for making our special day truly perfect. Naomi and her amazing team worked tirelessly in the run up to the wedding and throughout the day to make sure Rachael and I could relax and enjoy the gorgeous surroundings with our guests. Nothing was too much trouble and everyone had a fantastic weekend that will be remembered for a lifetime.
Photo credit: Southwest Photo & Film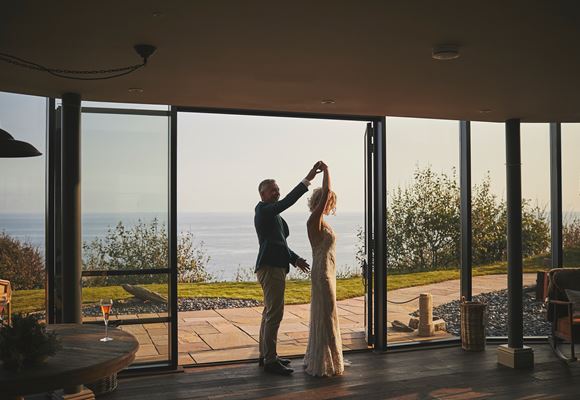 LUCY & DAVID
10 September 2020
"I just wanted to say a huge thank you for what was the most perfect day for David and I. It was truly magical. The Secret Suite is to die for, probably helped somewhat by the sublime weather we had that day. The photographer Katherine from Nova Photography was amazing and has captured the day beautifully. Caroline's bouquet was stunning and everyone at Gara Rock was just lovely. We had the best day EVER!"
Photo credit: Katherine at Nova Wedding Photography
REBEKAH & NICK
2 September 2020
"We wanted to say a huge thank you to you and all the team at Gara Rock. To say we were impressed is a huge understatement. Every part of our stay was perfect. Thank you again for sourcing some mussels for the evening meal even though they were not on the menu. Those little touches really do make the place stand apart from other locations we have visited previously. We hope Gara Rock goes from strength to strength and that the weddings continue. We will certainly be back next year for our anniversary, fingers crossed with small person in tow! Again, a huge thank you from us both"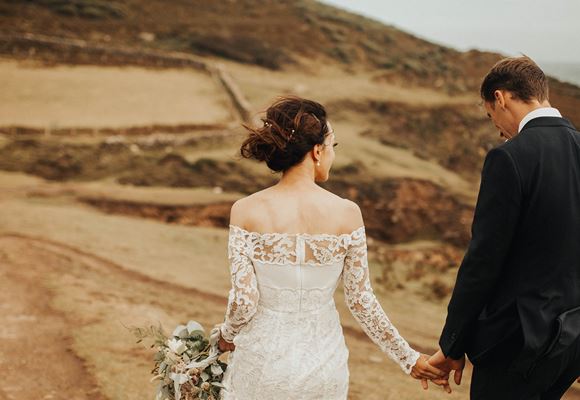 Laura & Phil
August 2020
Thank you so much! We had an amazing time and we are both grateful for your hard work, particularly helping with the setup of the room - it looked amazing - and making the wedding day run so smoothly. Everyone had such a fantastic stay thanks to the Gara team. Phil and I can't wait to come back next year!
Photo credit: Paige Grace @paigegracephotography