Keeping you safe at Gara Rock
We're excited to be welcoming you back to Gara Rock
While we've been closed, our team has been following the Government's guidance about safety and social distancing closely and making this their top priority for re-opening. This has included putting safeguarding and social distancing measures in place to keep you safe during your stay, so you can enjoy a worry-free time making the most of Gara Rock, our location and facilities. These include deep cleaning all accommodation and hotel facilities and following our charter of increased cleanliness and safety measures outlined for you below:
You are in safe hands, with our commitment to you
- A fully trained and aware team
- Increased cleaning procedures
- Antibacterial spray available in central facilities
- Alcohol hand gel available in central facilities
- Perspex barriers at service areas
- Social distancing markings on the floor
- Facility capacities reduced to promote social distancing
- Temperature checking facilities available to our team
- One-way systems in effect to reduce congestion
- Non-contact service is possible
Play your part, how you can help us:
- Don't travel if you have a high temperature, please call our team on 03333 700 555 for alternative options in line with booking T&Cs
- Please use the hand gel and antibacterial spray provided
- Please ensure your hands are cleaned regularly with soap and water for at least 30 secs
- Please contact us by phone or email, unless essential don't pop in and see us
- If you feel unwell, return home immediately. Once home let us know.
- Always observe social distancing
- Respect our team and fellow guests
- Have a great stay with us
Restaurant and lounge bar
Following the latest Government advice for the hospitality sector, we will be opening our restaurant and lounge bar on 4 July too. To keep you safe and to allow all guests the opportunity to enjoy these facilities, we will be practicing social distancing and introducing new ways to use these.
New measures include one-way systems, lunch in the restaurant will be on a first come, first served basis, available from 12pm - 4pm and breakfast is served between 8am and 10am and is only for hotel guests. You will be required to reserve you table for dinner, available between 5pm to 8pm. Hotel guests can reserve tables prior to arrival. You can do this here. The restaurant will also have capacity restrictions. We're lucky at Gara Rock, our remote coastal location means we have lots of outdoor space for you to make the most of. Whether that's walking the South West Coast Path, visiting neighbouring towns like Salcombe or spending time on the beach below the hotel, you won't find yourself in close proximity to others.
Our restaurant also benefits from a terrace, so you can enjoy a drink and a bite to eat here too and the Garavan will be open from 11am - 3pm on weekends.
Please note that we will only be accepting contactless payments at Gara Rock, so please be prepared for this when settling up before you leave. This is to limit the contact between you and our staff.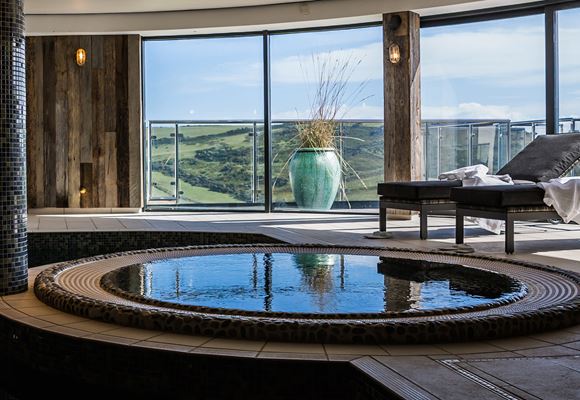 Swimming pools, gyms & spa
The outdoor swimming pool will open from 11 July and the indoor pool from the 25 July. Our spa will hope to re-open from in 14 July. We are working hard to ensure that we fully comply with the government guidance of the safe opening of these facilities.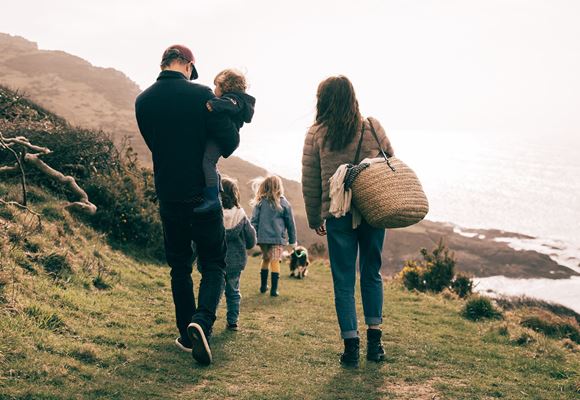 Locals and walkers welcome
A stop at Gara Rock is popular with locals and walkers, so you will be pleased to know that the Garavan will be open from 10am, if you fancy a quick break for a chilled or hot drink and snack. You are also welcome to join us in the restaurant, this is operating on a first come, first served basis for lunch but you will need a reservation to dine with us in the evening. This can only be booked on the day. Breakfast is only available to hotel guests.
Thanks for your cooperation, together we can ensure you have the lovely, relaxing stay, you've come to expect at Gara Rock.
Not long now until we see you again!