Are you staying with us in 2023? Take a look at what local events you can enjoy! South Devon and Salcombe always have something exciting happening, giving you plenty of days out in Devon for you and the family.
Dates are subject to change and cancellation.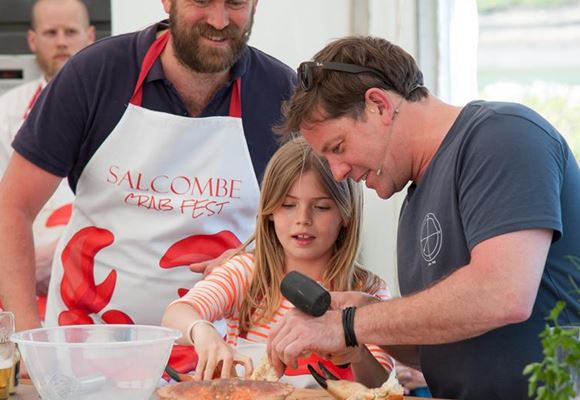 Salcombe Crabfest
30th April 2023
Inspired by the famously flavoursome brown crab caught off the South Devon coast, Salcombe Crabfest is an annual celebration of the local fishing and food.
Salcombe Town Regatta
29th July – 5th August 2023
Teaming age-old traditions with family-friendly fun, the Salcombe Town Regatta is a week-long event consisting of sandcastle competitions, races, sports, and of course sailing to list but a few!